Daily Dose of Dudefest
TIP OF THE DAY
Getting a beer gut? Whatever, you were never that good-looking anyway.
VIDEO OF THE DAY
If Google was a Guy
QUOTE OF THE DAY
| | | |
| --- | --- | --- |
| " | I'm afraid I just blue myself. | " |
— Tobias Fünke, 2004
THING OF THE DAY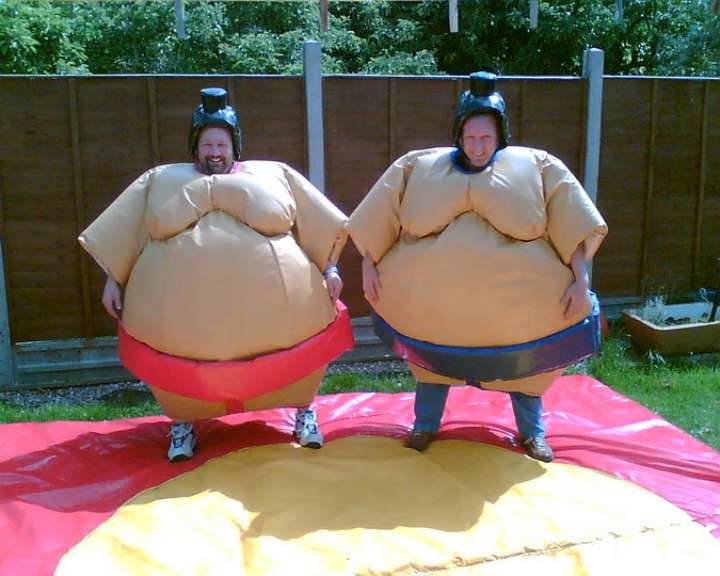 Sumo Wrestling
Sumo wrestlers may just look like fat guys in diapers pushing each other, but they're actually incredibly strong athletes that all devote their lives to the sumo lifestyle. Where they live, what they eat, and what they do is all heavily regimented. The goal of sumo wrestling is to either push the other guy out of the circle or knock him over, a classic "who's stronger" competition. It's recently come under fire for being almost laughably corrupt, making it just like every other major sport.