Find the Pickle: NFL Edition
June 26, 2014
10. Pickle Stache
Difficulty: Easy
It's been a while (week is a while, right?) since our last pickle party, so we'll start it off easy again. Here's a hint: don't be distracted by Manningface; he's only holding up three fingers!
9. Pickles Out, Dan
Difficulty: Intermediate
Field goals can be tricky when the ball blends in with the green grass! ;)
8. The Pickle Firm
Difficulty: Hard
Football is a fast-paced game. Good thing we have instant replay to help us find the pickle!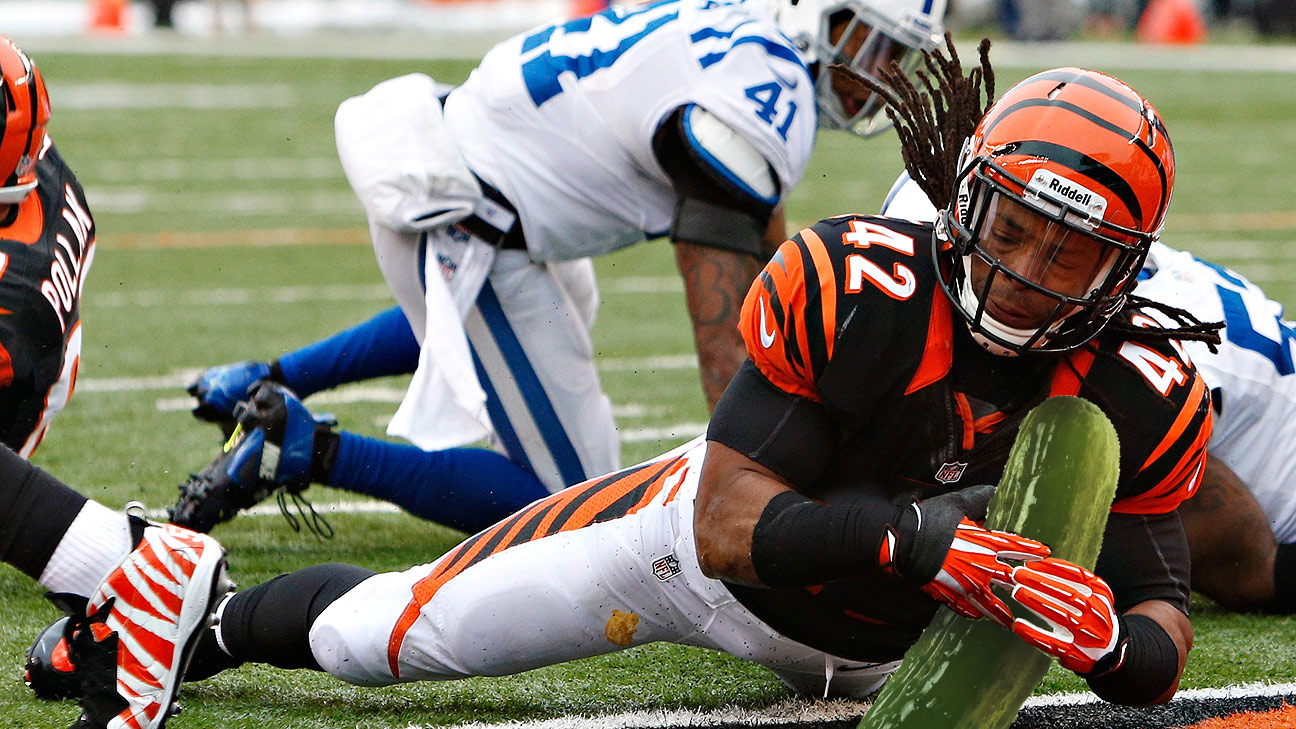 7. Saved For Later
Difficulty: Intermediate
We bet you can find the pickle faster than Alex Smith found a new team to play for!
6. Purple Pickle-Eater
Difficulty: Easy
It's easy to work up an appetite for pickles when you play in the NFL. Let's hope you can find this pickle before Ray Lewis does!
5. Pickled Sanchez
Difficulty: Intermediate
An expert like you should find this one easily, butt fumble it and you'll get pickled last!
4. Sprolez Spearz
Difficulty: Hard
Whoa! Put that thing away, or you'll get fined by the FCC!
3. They Struck a Dill
Difficulty: Intermediate
Don't let that little guy be outsMartin' you. He's gone Incognito, but we bet you can find him!
2. Pickle Under Center
Difficulty: Easy
This scrimmage line pickle has given up on Matt Schaub too! Lets see if Schaub will make a completion with this little guy.
1. Two Rings, Two Pickles
Difficulty: Hard
Another one for the experts out there! (Hint: there are two pickles in this one!)
Did you enjoy this week's edition of Find The Pickle? How many did you find? Let us know in the comments!
Koella started the pickle-a-day diet with Vince Wilfork in 2013, and has gained 40 pounds since then.