Find the Pickle: Skydiving Edition
June 19, 2014
10. Squeamish Squeezer
Difficulty: Easy
We'll start you off with an easy one. This diver looks so freaked, he might pulverize our friend!
9. Knob-obotomy
Difficulty: Intermediate
What is she doing? DANCING?? Good thing she has that pickle, or she'd look pretty ridiculous.
8. The Pickle Piper
Difficulty: Hard
WE WILL FOLLOW YOU, PICKLE. YOU ARE OUR LIFE FORCE.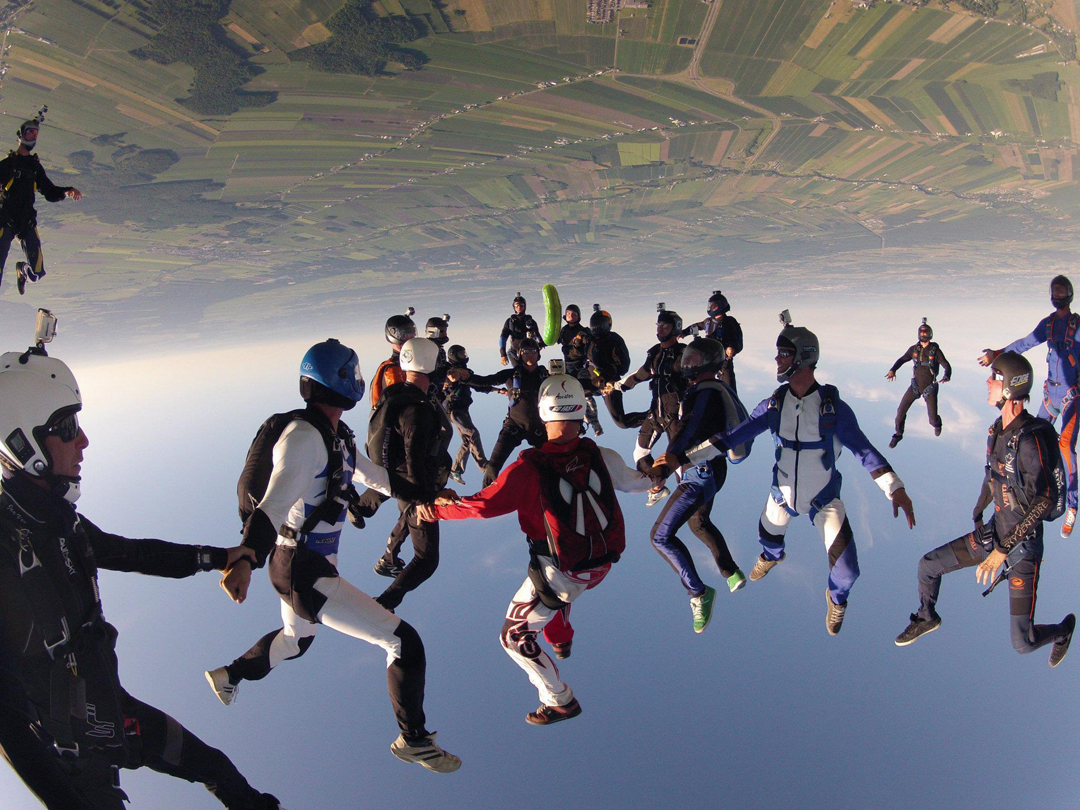 7. Chow-a-bunga
Difficulty: Intermediate
These are some radical ladies. Can you see some tubular cukes?
6. Point Bread-and-Butter
Difficulty: Easy
Bodhi and Johnny Utah know a little snack can make them best friends: the fact that one of them is undercover is no big dill.
5. The Ol' Dill Spill
Difficulty: Hard
Uh, Norm, did you just eat the rest of our parachute? NOT kosher.
4. You've Got Something...
Difficulty: Intermediate
Skydiving can has some serious side effects. Cheryl, for instance, is leaking brine.
3. The Dill-pedo
Difficulty: Easy
Gary loves taking glamor shots in midair. His prop is a bit more salty than a normal couch, wouldn't you say?
2. The Final Dance
Difficulty: Hard
In silhouette, there's no green to help you find this pickle! All we can say is: no, that's not her kidney/fetus.
1. Nice Hat
Difficulty: Intermediate
Rufus just let go of his briny totem - now he has to trust his special cap to land safely!
How did you do? Were you able to find all the pickles? Let us know in the comments!
Ryan drives a weinermobile to work. He might stop by your place if you ask.