The Scorching Results of Leaving Hot Peppers in a Tequila Bottle
August 23, 2014
This summer, I decided to grow some hot peppers in my apartment. That was fun. Until my hot peppers ripened and I had to consume them before they started to rot. My first thought was to eat them. After one bite, I learned that this was a terrible idea. These weren't hot peppers, they were HOLYFUCKINGSHITMYMOUTHISONFIRE HOT peppers. All of a sudden, I had a new problem, I had never needed a way to get rid of food other than eating it before.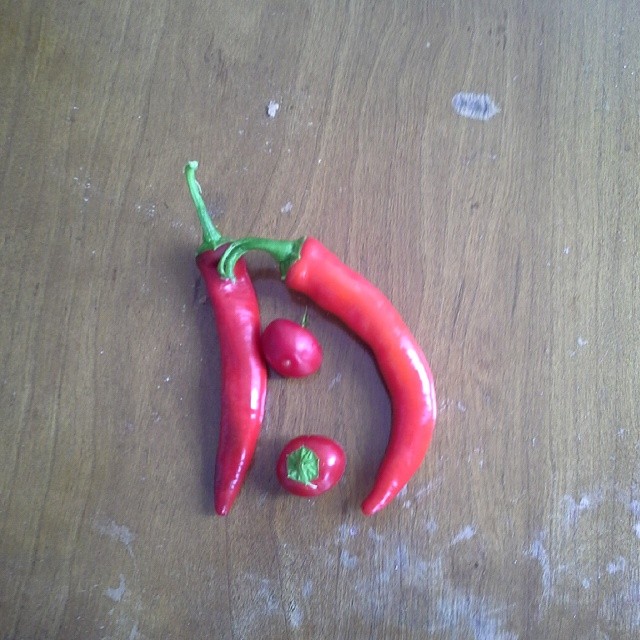 So I did what any rational human would do, cut them up into tiny pieces and infuse the flavor into a bottle of tequila. I had already learned a lot about liquor infusions from Fraturday's experiments earlier this summer. I have sampled his results and realized that he went for a needlessly high shelf when he bought his gin. Instead of the tequila equivalent of Tanqueray Ten, I grabbed a middle of the pack bottle and ran it through my Brita filter a few times (if you want to improve the quality of your shitty liquor, do this and thank me later) and popped a shitload of pepper chunks inside.
Two and a half weeks later, I strained out the peppers and poured my buddy and I glasses. I wanted to do a shot first but my common sense prevailed and we tried it for the first time on the rocks with a splash of lime juice. This was great, the lime took some of the edge off of the burn. It sneaks up on you, about 15 seconds after the first sip the back of my throat lit up. It was a really pleasant burning sensation that started out in the same place as heart burn. Instead of feeling hot, it felt like my nerves had been tricked into releasing the spice sensation without actually being present. I can't really explain it adequately but I was supremely pleased with my results.
I followed up my not-quite-margarita (missing the simple syrup) with a neat shot of the frankentequila. Without the lime, the taste was much sharper in your mouth. On the rocks this was a great sipping drink, take away the ice and citrus and you're left with a brute of a shot. Much less enjoyable.
Before I go, I should warn you about using this stuff for Tequila Sunrises. DO NOT DO THIS. I don't want to say it was an abomination or unnatural, but it tasted the way Fox News Pundits view homosexuality. Inherently wrong. Not all citrus fruits were created equal apparently (similar to how Fox News Pundits view the non-white races).
Smigoversen, first of his name, Master of Words, Cheapskate Beer Snob, and Protector of the Realm can be reached by raven here.