SIGN IN TO DUDEFEST
Want to join our crew?
Daily Dose of Dudefest
TIP OF THE DAY
If you can grow facial hair and nothing (wife, job, parents, etc.) is preventing you from having it, then let it grow, my friend. Together we can make shaving a thing of the past.
VIDEO OF THE DAY
Star Wars vs. Harry Potter
QUOTE OF THE DAY
| | | |
| --- | --- | --- |
| " | 90% of the game is half-mental. | " |
— Yogi Berra, on baseball, 1979
THING OF THE DAY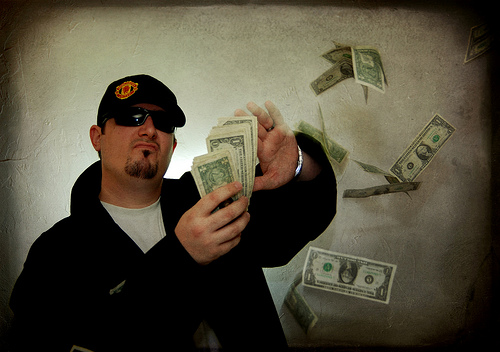 Making It Rain
Popularized by such celebrities at Travis Porter, Lil' Wayne, and Tina Fey, making it rain is the act of throwing money into the air (as if one doesn't care) and letting it rain down upon you and those around you to show your exuberance. The recommended amount to make it rain is at least 100.