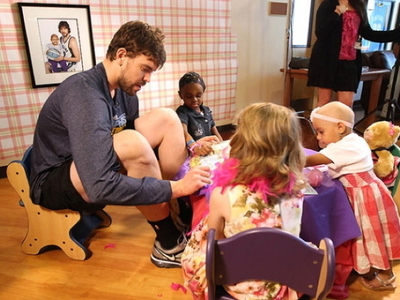 Tea Parties
April 20, 2014
Ok dudes, listen up, because I've got real shit to talk to you about. We here at Dudefest.com have covered some pretty masculine topics, but for some reason we haven't addressed the subject of tea parties. You know, real shit. I know that for some of you real bros out there, you need no lesson on how to run game at the tea party. Like any real man, you do it all the time. But I'm here to teach, to help guyde the newer bros who want to reach the stratosphere of dudefest but don't know where to begin. Well, the best place to start is giving you some schooling on how to host a tea party.
Before we begin, make a list of the top ten most manly things you can do in an hour. If hosting a tea party is not in your top five, then you have a serious problem that you need to work out. The list should go:
Punching a guy in the face

Walking away from an explosion without looking back

Hosting a tea party

Jumping over a helicopter in a car

Wrestling a grizzly bear
There is nothing better than calming down after getting swole at the gym by setting up a small plastic table, sitting cross-legged on the ground, and pouring imaginary tea for Mr. Snugglepuss, your stuffed animal lion. Lions are dangerous animals and king of the jungle, but you don't care because you're the king of this fucking tea party. Now, let's get into the details of just how you go about pulling this off.
Step 1 - Invitations
First thing's first, you're not going to be hosting shit if nobody comes to the party. Get the most dudefest stationary you can buy, which is construction paper, and start hand-writing R.S.V.P.s for a personal touch. Useful tip—the crayon color that you use should be a different color than the paper to increase visibility. The note should include your name, the location and time of the party, and the recipient's name. Send invitations to some of your fellow dudes who should jump at the chance of sipping tea, and send a few extras to some fly chicks you're trying to mack on. Most importantly, personally deliver invitations to all of the stuffed animals that you sleep with (this should be no less than four).
Soon after the invites go out, you should be hearing back from guests to get a head count. The head count's important, because it'll tell you how many kindergarten-sized plastic chairs you'll need. Now if your stuffed animals are anything like mine, they'll all confirm their desire to attend. This is because they all have the privilege of living under my goddamn roof and they respect the hell out of me. If your human friends are anything like mine, you'll probably get a couple declines. Don't take it personally. Just remember that it's harder for them, living in a world where they know that they're not man enough for tea parties.
Step 2 - Setting Up
Like any good host, you want the party to be ready before your guests arrive. Whatever room this shit's going down in, make sure it's relatively clean. Maybe whip out the vacuum, dust off the tables, pick up the empty pizza boxes you've been hoarding on the ground. Nobody wants to see that. The next thing you have to do is set up the table. You could use a normal dinner table or poker table, but the main drawback with both of these is that they're too high. If you want your stuffed animals to feel at home, you need a table with short legs and a low tabletop. They sell plastic tea party tables at any Walmart or Toys R Us. Pick one of these up, preferably a pink one, and set it up in your house. If you ponied up some dough for the deluxe set, you've also become the proud owner of a couple of pink miniature chairs that you can set your animal friends on.
When you get home, start setting up the table. There's probably some assembly required, so call up one of your bros to help you put it together. I usually call my dad, because I'm not allowed to use tools on my own and my parents say they need to supervise when I do activities where I could hurt myself. Either way, putting together furniture is pretty dudefest, so you're already benefitting from the tea party without even hosting it yet. Once the table is ready, all you need is some tea cups, a tea kettle, and saucers to keep the cups on, because you're not a stuffed animal and you'll be damned if someone's going to be leaving rings on your table. This is your home, and there has to be some kind of order. Anyway, I recommend small plastic tea cups and plates, because they won't break if you drop them on the floor and they're too big to be a choking hazard. If your mom trusts you enough and your stuffed animals are high-maintenance assholes who demand luxury, you might be able to use a real tea kettle and porcelain cups. After you've secured the goods, you're ready for the party.
Step 3 - Tea Partying
After your guests have arrived, it's time for the main event. That's right, break out the pot and start getting things hot. By that I mean get your tea kettle out and start boiling water. Also, sorry for the rhyme, I swear I won't do that again. After you get the water boiling, whip out your sack and start teabagging all of your friends. I of course mean that you should place tea bags in your guests' cups so they won't just be drinking really hot water. Don't you let that shit steep too long though. Leaving tea bags in there for longer than five minutes will lead to bitter tea, and bitter tea will lead to friendships being lost and everybody starting to hate you. Trust me, I've seen more knife fights break out over tea parties than any other altercation. I have never seen any other type of knife fight so my perspective could be a little skewed, but I have seen two knife fights and a man get mauled by a stuffed animal tiger during a tea party. Maybe I just roll with hardcore tea enthusiast circles though.
I should mention that you should only use hot water if you're an expert at handling and pouring tea. For instance, my mom doesn't let me use hot water for tea because she says I can burn my fingers. An easier option would be to use your imagination and pretend you're drinking tea when in fact you're just holding a cup full of air. You could also use your imagination to picture hot chicks at the party that want your D, because most likely those other girls you invited didn't show up. Tea parties are just too dudefest for real chicks, but you can bet that knowing you're hosting one makes them want you more. The other main benefit of imaginary tea is that you don't have to worry about your guests spilling it on themselves. You know, because all of your guests are inanimate objects that can't actually drink tea. Whatever avenue you take, you're in for a fun time.
There, you've done it. If you followed my advice, you have secured yourself a place in the halls of manhood for all time. Sure, you didn't save anyone's life, but you're still a hero, a beacon of masculinity amongst the dark void of a world that is missing too many real men. Go forth and continue to be a pioneer and bring the values of dudefest to your friends and family.
Henry "That's Not My Name" Henry is currently being held in an undisclosed location.