NECO ORTIZ
Roles at Dudefest.com
Writer Of Words
B I O
After growing up surrounded by brothers and boy cousins, Neco officially became an honorary dude in 2003. Regardless, she still isn't sure if she's embarrassed to be a Dudefest writer or not.
Shit Written By Neco Ortiz
Daily Dose of Dudefest
TIP OF THE DAY
What's the quickest way to become an asshole and a hero you ask? Upper-deck a toilet.
VIDEO OF THE DAY
Chase Utley, You Are The Man
QUOTE OF THE DAY
| | | |
| --- | --- | --- |
| " | Each day I live in mortal fear that I've used up the last idea that'll ever come to me. | " |
— Ze Frank, 2006
THING OF THE DAY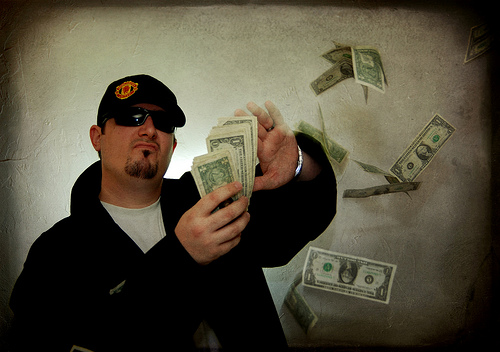 Making It Rain
Popularized by such celebrities at Travis Porter, Lil' Wayne, and Tina Fey, making it rain is the act of throwing money into the air (as if one doesn't care) and letting it rain down upon you and those around you to show your exuberance. The recommended amount to make it rain is at least 100.